Jason Hawke's
NSFW
blog
for some time now. From his blog he seems like an affable, fratty type, and the blog includes lots of nekkid hotties. What's not to like?
The blog also features
Jason's workout routine
, which I started to follow this week. Really, if I can use it to get a body half as good as his, it can't be half bad. So I've done the chest and arm workouts and ohhhhhmygoodness, they kicked my ass, in that incredible "I am sore all over but I am gonna look
goooood
" way that the best workouts do. So in recognition of that, I decided to feature Mr. Hawke in this week's edition of Saturday Sizzlers.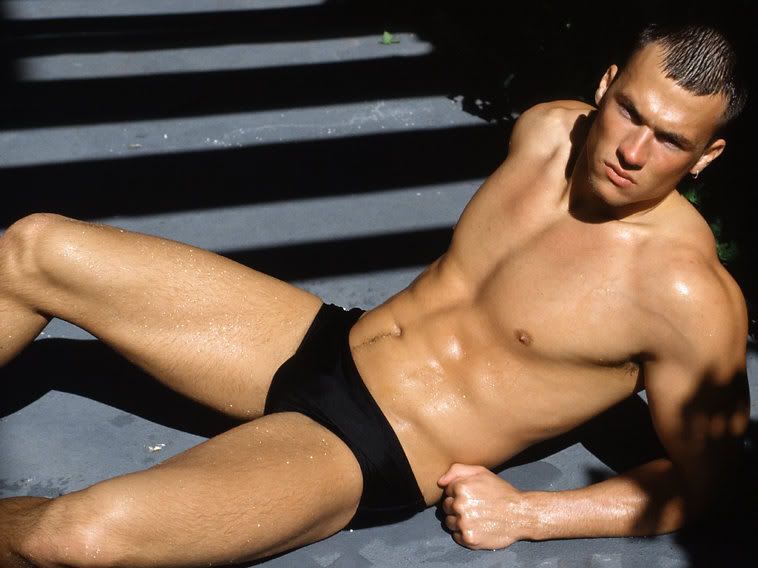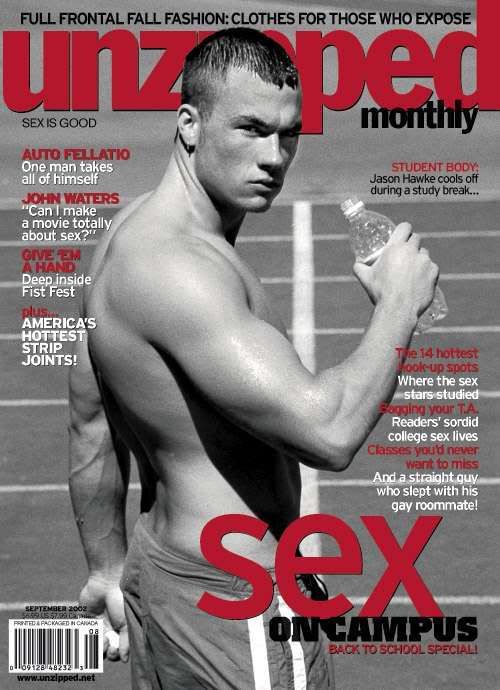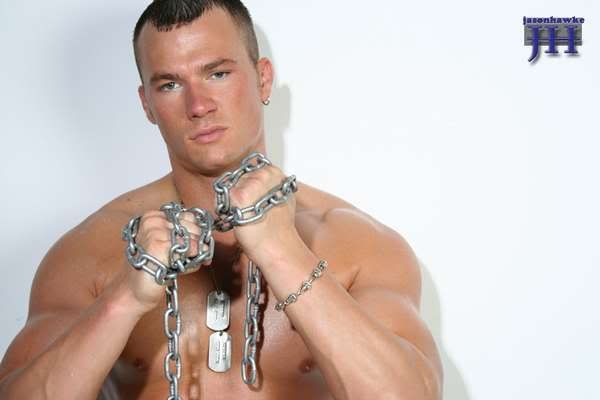 Some time back, Jason and his ex Jeremy Jordan were featured in the portrait book
XXX
as well as
Thinking XXX
, an HBO doc on the making of the book that also featured some interesting discussion on erotica and porn. Jason and Jeremy's gorgeous but sooooo NSFW portrait can be found
here
. Also, if you go to that XXX link, and put your cursor over the clothed pictures of the porn star, it goes "POOF!" and they're nekkid. It's really fun to do over and over again fast! Fun for HOURS!!!
I've been reading porn star